1815 Bedford Rd., Bedford, Texas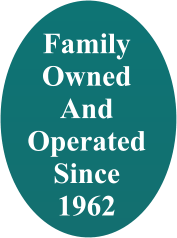 Contact us for your free estimate today

· Member Of National Home Builders Association
· Member Of Texas Glass Dealer Association
©bedfordglass & mirror 2017

Rain glass brings to mind a waterfall. It
comes in 3/16″ and 3/8″ thickness
making it a popular choice for
bathroom windows and showers.
Seeded glass is mostly clear with
bubbles throughout. It is 1/8″ thick and
commonly used as decorative glass in
cabinets.
German/antique glass has fine lines
running throughout the glass. This glass
has the appearance of old float glass and
is popular in cabinet doors. It comes 1/8″
thick.
Satin glass is milky white in appearance
making it very obscure. It is good for
bathroom windows, cabinets, desk tops
and shower glass. It come in 1/8″, 1/4″
and 3/8″ thickness. It is similar in
appearance to sand blasted glass.
Gluechip is a decorative glass that is
handmade. It has a frosted over
appearance and varies in pattern from
sheet to sheet. It has a clear version as
well called rolled gluechip which is
more consistent from sheet to sheet.
Thickness is 1/8″, 3/16, and 1/4″.
Flemish glass is a wavy pattern that
offers some distortion while allowing
colors and light to show through. It
comes in 5/32″ thickness and is popular
for both cabinets and shower doors.
Taffeta glass is a decorative pattern that
resembles taffey. It has swirls
throughout and offers some obscurity. It
comes in 5/32″ thickness
water glass, old glass, antique glass,
decorative, cabinet glass, pattern
Waterglass is a very wavy patterned
glass. It can compliment any cabinet
door and can resemble old style glass. It
is 1/8″ thick.
Everglade is almost musical in
appearance. The pattern can resemble
music notes. It does offer obscurity and
pattern. Thickness is 5/32″
Pattern 62 is typical for use in
bathrooms. It is great for bathroom
windows in that it offers the most in
obscurity. It come in both 1/8″ and
3/16″ thickness.
Aquatex is common in bathroom
settings. It is obscure and the pattern
resembles hammer dented glass. It is
3/16″ in thickness.
Reeded is a very modern and elegant
glass. It is great in office settings and
cabinet doors. It offers obscurity and
class.
Bronze is tinted glass that is brown in
appearance and easily seen through. It
come in 1/8″, 3/16″, & 1/4″
Gray is a slightly tinted or smoked glass
that is easily seen through. It come in
1/8″, 3/16″ & 1/4″
Grey-lite is the darker grey glass and is
used commonly in entertainment
centers. When set against a dark space it
is hard to see through. It comes in 1/8″
and 1/4″ thickness.
Glass Types Offered
Choose from many different styles with different designs and various coatings
OPEN
Monday-Friday
8:00 - 5:00
Serving the
Tarrant County Area